Fiona Swallow BSc (Hons) Ost. GOsC Registered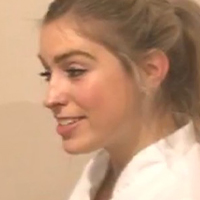 Fiona graduated from Oxford Brookes University with a bachelor's degree in Osteopathy. The four-year course consisted of developing an in-depth knowledge of anatomy and physiology, pathology, neurology, clinical studies and biomechanics. Fiona has worked at Deeping Osteopath since graduating and also works at two other busy clinics in Stamford and Grantham.
Fiona adopts a structural approach to her treatment sessions and enjoys the variety of treating both acute and chronic conditions presented by patients of all ages. Fiona works at the clinic on Thursday and alternate Saturdays.
In her spare time, Fiona enjoys going to the gym and running, she has completed four half marathons but is keen to do another to improve on her time.
GOSC registration 7099